Developer-First API Security to Help Enterprises Achieve End-to-End Protection of their Digital Initiatives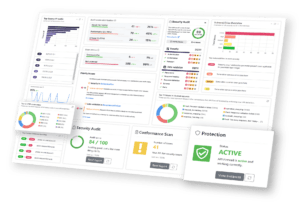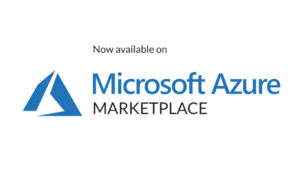 42Crunch is at API World in San Jose this week, the annual gathering of the API industry. I find it a wonderful event where end-users, vendors, consultants and analysts meet to explore and learn about the benefits gained from implementing an API-first approach to improve their businesses. APIs have been the bedrock of the digital transformation witnessed across all industries over the past decade, and this trend will continue for some time to come. A RapidAPI survey suggests that over 68.5% of developers are expecting to rely on APIs more in 2022 than in the previous year. Unfortunately the flipside of the exponential adoption of APIs has been the upsurge in the sheer volume of API attacks.
According to research firm Gartner, 2022 is the year that API attacks became the most-frequent attack vector, causing data breaches for enterprise web applications. Organizations producing new API-based applications and services using DevOps have the same responsibility to produce secure and compliant code as required by any other application, yet, despite years of investment in traditional application security solutions (WAF, SAST & DAST etc.) and more recently API gateways, the attacks continue to breach these defenses with increasing financial costs and brand reputational damage.
If enterprises aren't addressing API security problems during the development workflow and only waiting to deal with them in QA, or worse, post-production then we will continue to see weekly notifications of API-based breaches of their applications.
DevSecOps teams now have full access to API security solutions to protect their APIs from design time through to runtime within Azure.
42Crunch is now available in the Microsoft Azure marketplace which will benefit thousands of DevSecOps' teams at companies globally. By providing developers with everything they need to code security in at design time from inside their IDEs and to automate and scale the enforcement of API security policies at runtime, we ensure that security is no longer a bottleneck and businesses can accelerate new service delivery and gain increased efficiencies and cost savings. Microsoft Azure customers can now leverage the power of the 42Crunch platform.
According to Emergen Research, the global DevSecOps market will reach $23.42 billion in 2028. That's up a significant 32.2% compound annual growth rate (CAGR) from $2.55 billion in 2020. Combining this trend with the continuing use of APIs to fuel innovation and new service delivery and 42Crunch is uniquely placed to help development and security teams collaborate to achieve end-to-end protection of their APIs.
To learn more about the 42Crunch Developer-First API Security platform visit the Microsoft Azure Marketplace.
42Crunch is showcasing its API Security Platform at API World, San Jose Oct 25-27